CTAE Solution Sdn Bhd
95, Jalan Rosmerah 2/3,
Taman Johor Jaya,
81100 Johor Bahru,
Johor, Malaysia.

+607-3522526

+607-3522520

CTAE Solution (Butterworth)
Sdn Bhd
19, Jalan Perai Jaya 4,
Bandar Perai Jaya,
13600 Perai, Penang, Malaysia.
+604-399 2526
+6019-7112717 (Gary Cheng)
+604-390 2526
ctaepg@gmail.com
Battery Charger
Battery --- INDUSTRIAL ---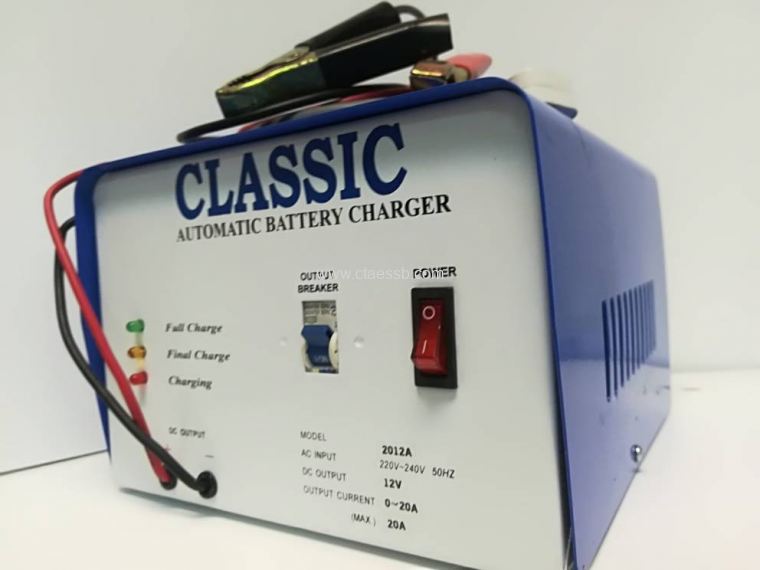 These are just a few of the many variants we have( which will be too long to add to this discription)
So,please contact our company for more info

CLASSIC 30V 3A Automatic Battery Charger C/W Seal Lead Maintanence Free Battery
Bosch Battery Charger GBA18V/4AH c/w 2pcs Battery
Energizer30V 3A Automatic Battery Charger (8.5 Hours) AA,AAA 9V
Fukuda TPU30-6 30VDC Thyristor Control Battery Charger
Vanson V-2833 Battery Charger
Super-Lite STM 2410 Standby Automatic Battery Charger
.......