CTAE Solution Sdn Bhd
87 & 89,
Jalan Rosmerah 2/3,
Taman Johor Jaya,
81100 Johor Bahru,
Johor, Malaysia.

+607-3522526

+607-3522520

CTAE Solution (Butterworth)
Sdn Bhd
19, Jalan Perai Jaya 4,
Bandar Perai Jaya,
13600 Perai, Penang, Malaysia.
+604-399 2526
+6019-7112717 (Gary Cheng)
+604-390 2526
ctaepg@gmail.com
TOWER LIGHT1
Automation --- Tower Light ---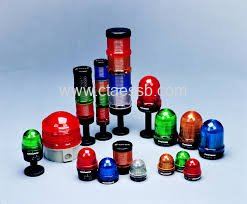 These are just a few of the many variants we have( which will be too long to add to this discription)
So,please contact our company for more info

Autonics MS86L-B02-Y
Autonics MS86L-FFF-C-F 90-240V
Autonics MS86L-FFF-Y AC90
Autonics MS86L-FFF-F 90-240V
Autonics MSGS-110-R
Autonics MSGS-120-R
Autonics PREMZ-302-RYG
Autonics PTE-AGB-302-RYG
BIGM SK501-LC2 2 LAYER 24V C/W Buzzer
CKC LTGM-D3 24VDC...........